William Morris tapestries
William Morris tapestries have a timeless quality, beautifully inspired by past centuries both historical and fictional. Today they are woven in France, often available in more than one size.
William Morris (1834 – 1896) was a friend of leading artists, designers and writers of his day, including members of the Pre-Raphaelite Brotherhood. He was the driving force behind the company which became Morris & Co, producing carpets and embroideries, furniture and stained glass designs, wallpaper and textiles. Without him, the Arts and Crafts Movement would have had little impact.
The architect William Lethaby described William Morris as "the greatest pattern-designer we ever had or ever can have". This pattern-designing can be enjoyed today in the backgrounds of his tapestries.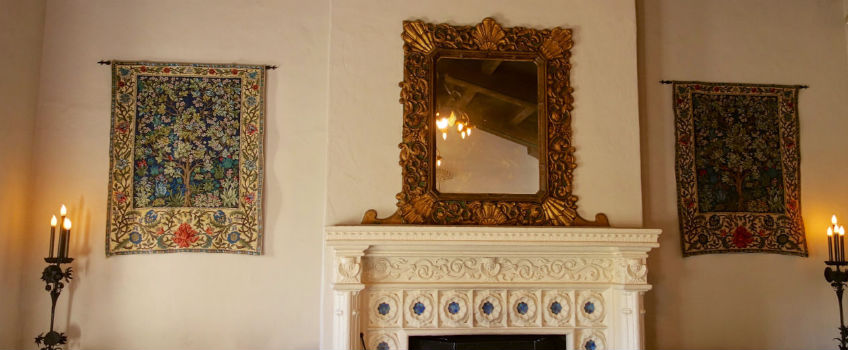 Morris described tapestry weaving as "the noblest of the weaving arts". He was so fascinated with this that he had a high warp tapestry loom installed in his bedroom. This resulted in his first design, the Acanthus and Vine tapestry.
The Woodpecker Tapestry was among the first tapestries that we sold back in 1994 and it continues to be popular. The best-selling William Morris tapestry is clearly his Tree of Life Tapestry in its timeless beauty.
View our full collection of William Morris tapestries and enjoy its peaceful presence, satisfied that it fulfills the words of its designer "Have nothing in your house that you do not know to be useful or believe to be beautiful".
Showing all 33 results